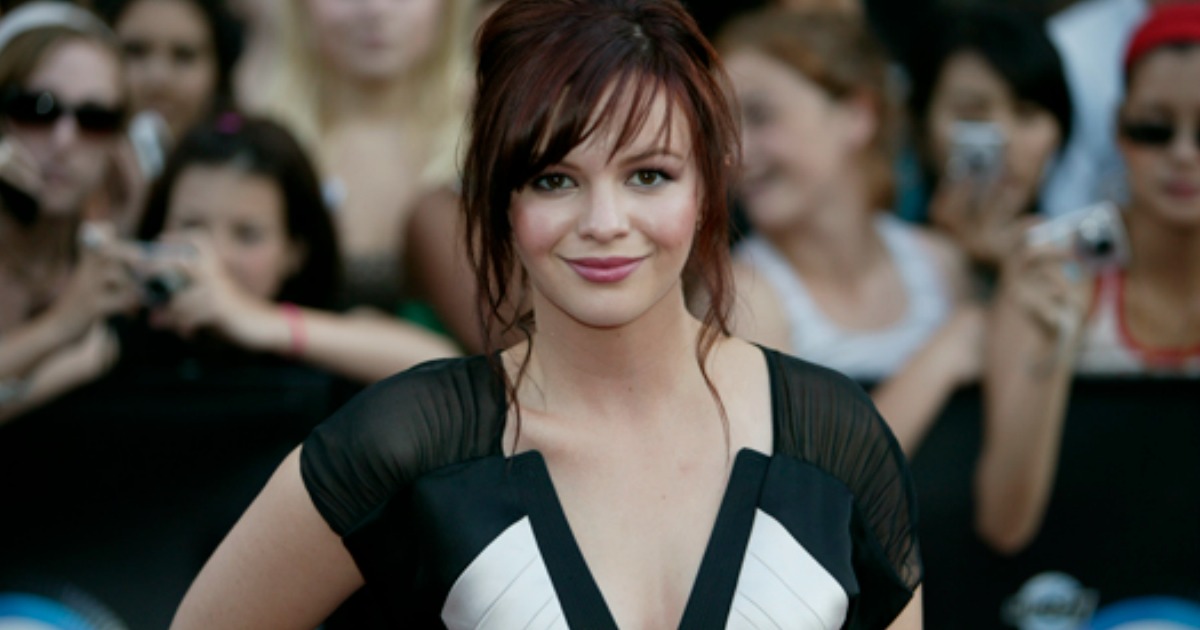 Amber Tamblyn recently appeared on comedian Marc Maron's WTF podcast, discussing the release of her latest poetry collection Dark Sparkler.
Tamblyn began as a child actress, and has clearly given much thought to what that means. Her acting career has continued into adulthood, with parts in 127 Hours, Django Unchained, and on television in Two and a Half Men and House M.D. She also happens to be married to comedian David Cross, which is how she and Maron first met.
The actress and writer spoke about her "method writing" (Maron's term), wherein she took on the behavior of the reckless and tragic actresses who make up the cast of the book:
Marc Maron: A lot of the sad end to a lot of these people psychologically is just the nature of being abandoned, by themselves and by the industry, in a way.

Amber Tamblyn: Really it's the abandonment of the self, that's – you're touching on exactly what I learned from out of it, which was just this idea of, and you know even in the writing of the book, as I was writing about dead actresses and I was drinking a ton and I was taking –

Maron: On purpose?

Tamblyn: On purpose. And taking as many pills, or like things that I thought was gonna get me closer to them, and understand.

Maron: Method writing?

Tamblyn: Yeah, I thought that that was a great choice. And in trying to say, what does it feel like to be that numb. What did it feel like for them, which didn't help me write shit. It didn't help at all, it just made me out of my mind.

Maron: Doesn't typically help.

Tamblyn: No it doesn't, I'm not, I was not very Charles Bukowski about it. It did not work for me.

Maron: Ya gotta live it.

Tamblyn: It might have worked for that guy, but I was like –

Maron: Well I think that was his first love.

Tamblyn (laughing): Yes.

Maron: The life has gotta be the first love if you're gonna live that life.

Tamblyn: Yeah.

Maron: You can't just kinda dabble in it.

Tamblyn: Yeah, exactly.

Maron: You should have become a real drug addict!
You can listen to the entire interview here. The Charles Bukowski part comes around the six minute mark. You can preview Tamblyn's latest poetry book Dark Sparkler, and pre-order it if you like what you read, via Amazon here.
This isn't the first time Bukowski has come up on WTF, either. When Maron interviewed comedian Duncan Trussell, the poem "The Shoelace" came up. Listen to him read it below.



Marc Maron Reads the Charles Bukowski Poem "The Shoelace"
Comments
comments