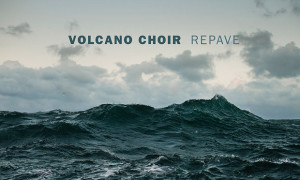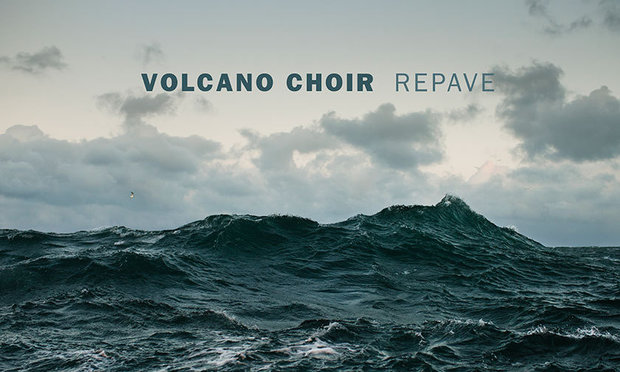 Indie rock outfit Volcano Choir – made up of Bon Iver's Justin Vernon and current or former members of the bands Collections of Colonies of Bees, Death Blues and All Tiny Creatures – have released their second album, called Repave.
The album is doing well with critics, and fans seem to be into it as well, many comparing it to a Bon Iver record – depending your point of view that's either good or bad, but certainly Bon Iver isn't without its fans or critical accolades.
One song on the album, the atmospheric and downbeat "Alaskans," features an audio clip of Charles Bukowski reading his poem "The Shower" – a poem he wrote about longtime girlfriend Linda King.
Vernon explained how it ended up in "Alaskans," as well as the Bukowski influence that colors Repave in general, in a recent interview with Pitchfork:
It's Charles Bukowski doing a reading of a poem on French television. I first saw it on this great documentary called Born Into This and I never forgot it. The poem starts out with him talking about showering with this woman and washing his ballsack– all this crude Bukowskian stuff– but by the end he's extremely drunk and crying and he can't get through it. He's like, "Make it so that I die in my sleep and not in my life." It's this incredibly powerful and manly man completely giving into the fact that he is weak and small.

So I was very stoned one night by myself, half-watching "SportsCenter" and listening back to "Alaskans" and, all of a sudden, I was like, "Oh my god, this whole outro section has to have this specific poem playing in the background." We almost went to production without it on there, though. We had to call his wife and get all this permission that took months and months– but I love that moment. There's a Bukowski feel to some of the lyrics on the record, pretty sexual things. I'm a pretty shy guy when it comes to girls and sex, but the way that he isn't afraid of it is good, because everybody has those sorts of animal feelings. Bukowski was like the rap guy when it came to talking about that stuff, and it freed up a lot of what you'd call normal people into making it not such a big deal.
The audio comes in at the very end of the song, and at times is hard to make out. It fits with the music so well that it almost goes by unnoticed at first.
Here's the song, followed by a video of Bukowski reading "The Shower."
Volcano Choir, "Alaskans" featuring Charles Bukowski Audio
Charles Bukowski Reading the Poem "The Shower"
Let us know what you thought of these readings in the comments below.
Comments
comments